Share
ACA-associated healthcare price hikes have been a hot news item for some time now. According to the Kaiser Family Foundation, this isn't going to change anytime soon.
The forecast for 2017 is higher healthcare premiums, as the ACA's temporary reinsurance program comes to an end, and insurers adjust to the reality of a new American healthcare system.
What many Americans don't realize is that these premium hikes are actually lower than those projected by Congress in 2009. In fact, 2016 prices were 12% lower than predictions.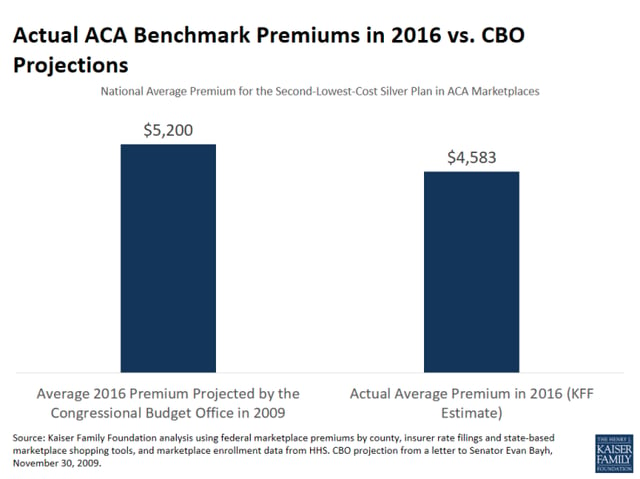 There are many reasons why this is the case. Suffice to say, even as many bemoan the cost of healthcare, some aspects of the ACA are going even better than planned.
Read full article at Kaiser Family Foundation.