Share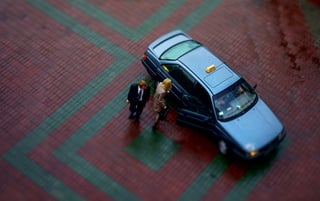 The phrase "Uber of Healthcare" has been thrown around recently to describe some future healthcare bellweather which will disrupt the industry for the better.
What if Uber is already filling this role?
Uber and Lyft, having already upended the American personal transportation industry, now provide non-emergency medical transport in some cities.
This pilot program has seen costs and wait times significantly lowered. While health care media keeps looking for a new app or service provider, these car services show that maybe it's time to look at existing programs.
Read full article at Becker's Hospital Review.