Share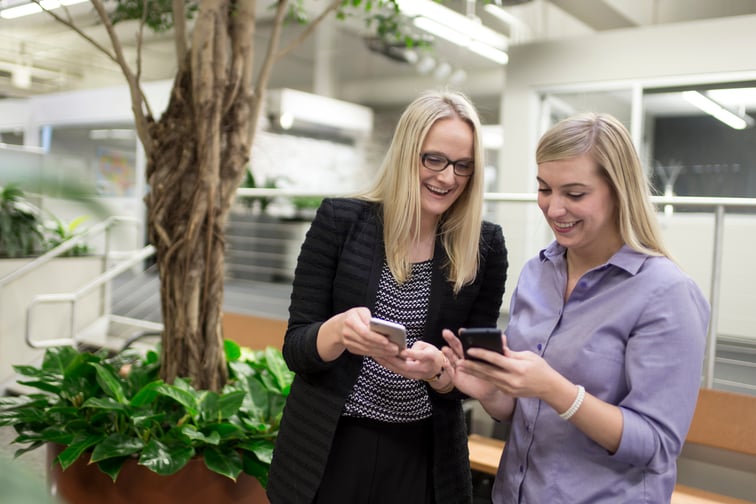 The CareATC Mobile App features some exciting updates, providing members a better way for employees to engage in their health and well-being.
With the app, members already have seamless access to primary care with powerful tools like:
Appointment Scheduling. Select a time to see your CareATC® provider, as well as add it to your personal calendar, set reminders, and more!
Find a CareATC Location. Members can view all of their eligible locations and get directions with your phone's native mapping feature.
Medical Records. Important records like past medical history, vitals, clinical encounters, labs, medications, and allergies are all available on the go.
Prescription Refill Requests. Members never skip a beat with in-app prescription refill requests - with your medication ready to go at your next visit.
View Personal Health Assessment (PHA) results. Soon after completing a PHA blood draw, access your results within the mobile app. You can also download the full booklet!
Health Passport. Members who have access to HealthPassport can track team and personal progress for incentive-based workplace wellness programs.
Health Education Library. A wide range of health education materials. Topics include: Diabetes, High Cholesterol, High Blood Pressure, Weight Control, and more!
Take a look at other mobile app features that will be rolling out over the next few months:
Provider Profile View
Members will be able to access CareATC provider profiles to see their bio, education, and credentials. A helpful way to put a face to a name.
Provider Messaging
With Provider/Clinic Messaging, members can easily communicate with clinic staff at their convenience. If an employee needs immediate care or needs an appointment outside of office hours, a phone consult can be requested via the telemedicine features in just a few simple taps. (telemedicine isn't available to all users)
Proximity Check-In
Already powered by geolocation-based mapping, members will be able to take advantage of Proximity Check-In so we'll know when a member is close by and get them automatically checked-in so they can see your doctor faster. This feature allows patients to check in for their appointment via a pop-up screen that appears when they are within one mile of the clinic and within 15 minutes of their appointment time.
The app also supports employees to achieve better health and well-being by providing safe and secure access to PHA Live, a video-based report that displays personalized results for each member.
With an interface that's as beautiful as it is functional, members will benefit from stunning features that provide convenient access to care.
About the CareATC Model
Whether you're curious about how our technology works, what the logic behind our analytics is or what our engagement methodology is all about – you can now see for yourself.
Our complete video library about the people, products and programs behind CareATC explains our model. You can watch the complete playlist here:
We believe every employer deserves increased visibility and transparency with regards to how our programs and services work. We're talking biometric screenings, health coaching, analytics and much more.
How did you like this month's update? We've got a lot more in store so stay tuned for our next update!
As always, if you have any questions send us a note at info@careatc.com