Share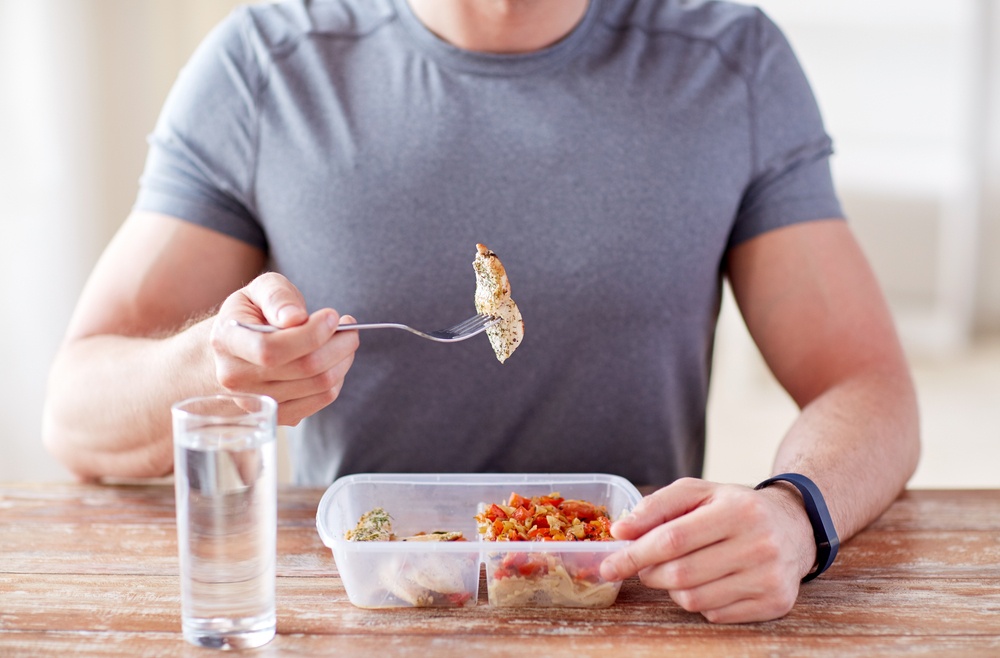 5 Ways for Men to Boost Metabolism
1) Take your workout to the next level
Aim for exercise that requires you to work multiple muscle groups at one time. Try jogging, running stairs, jumping rope, or squat thrusts. Bursts of energy expenditure will kick your metabolism into high gear.
2) Eat
Don't let your busy schedule prevent you from eating a balanced diet, which includes eating regularly and consistently, not skipping meals. Digesting and absorbing food keeps your metabolism running, while skipping meals slows your metabolism preventing you from burning as many calories.
3) Move
Sitting for long periods of time at the computer or in front of the TV can slow your metabolism, even if you exercise regularly. An easy way to wake up your metabolism is to get up and stretch or go for a short walk. Try walking around the house when you're on the phone, stand up at your desk whenever you can, and try scheduling stretch breaks every 15 minutes.
4) Fill up on fiber
Foods with a lot of fiber, such as beans, fruit, and vegetables take longer to digest, therefore making your metabolism work harder and longer, and giving it a boost from its regular routine.
5) Work to build muscle
Not only does muscle weigh more than fat, it also uses more energy. Strength training 30-40 minutes twice a week can burn 100 more calories a day. That means you keep your metabolism running, even when you need to skip a workout!