Share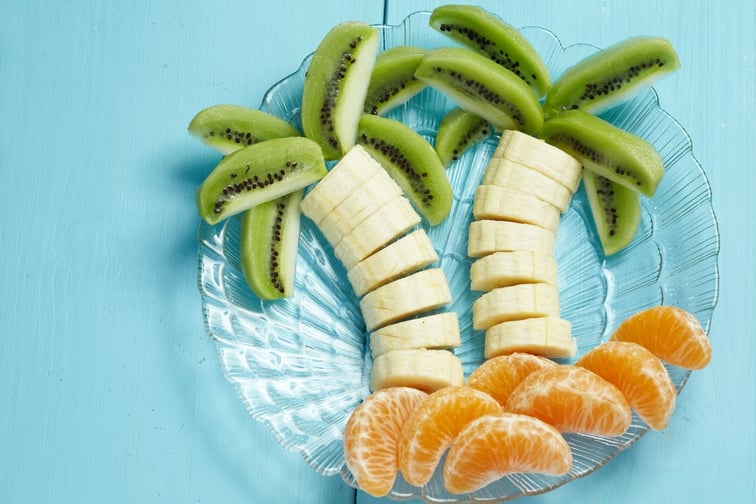 Snacking can be very healthy, if it is done right! Snacks provide energy, fueling the body between meals to keep you going strong and help you maintain a steady blood sugar. It is very important to make sure you aren't choosing snacks high in refined sugars. High sugar snacks will give a temporary boost of energy, but also cause an energy crash, leaving you feeling more sluggish than before! Healthy back to school snacks can help keep your child's energy and attention level up throughout the school day. Here are some tips for packing healthy snacks in your child's lunch box.
Think of a snack as a mini meal.
Try to fit in at least two food groups. Use snacks as a way to incorporate more nutrients from fruits, vegetables, proteins, and whole grains into a diet. Some great snack examples are:
An apple or banana with peanut butter
Yogurt topped with berries or whole grain granola
Hummus and carrots
Whole grain cereal bar and fruit slices
Pretzels and peanut butter
Applesauce and whole grain granola
Fruit cups packed in water or their own juice
A box of raisins or another dried fruit (limit added sugars) paired with a small handful of nuts (4oz)
Include Protein.
It is important to make sure that your snack is a good source of protein to prevent your child from feeling hungry between snacks and meals. Peanut butter or yogurt are great ways to easily fit protein into your child's snack.
Smart snacking on the go.
You never know what the day will bring or when you'll be running unexpected errands after picking the kids up from school. So as always, it is best to be prepared. Keep boxes of raisins, whole grain granola, whole grain cereal bars, plain popcorn or fruit cups packed in water or their own juice in the car or in your bag. Having stored snacks backup can easily help occupy tired and hungry children!