Share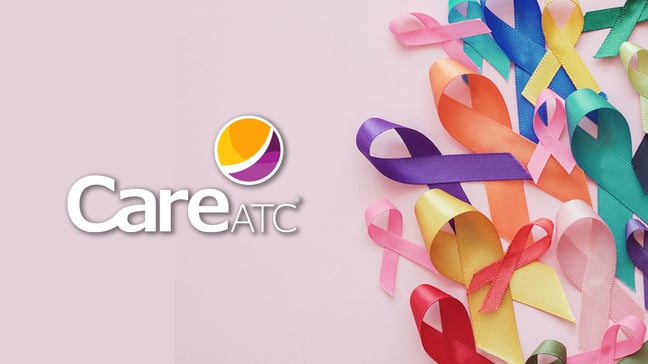 Next month is family health history month – a perfect time to discuss health history with your relatives! While discussing health and disease may not be a typical dinnertime conversation for you, arming each other with the power of knowledge can have huge impacts on your whole family's health. Your family health history includes any chronic disease or condition suffered by blood relatives such as parents, siblings, grandparents, and your parents' siblings. Specific conditions to note can include diabetes, cancer, heart disease, psychological disorders, kidney disease, and gastrointestinal disorders.
Why Is Family Health History Important?
If one or more members of your family have a specific chronic disease, you may be at a higher risk of developing that same disease. A recent analysis of 46 studies found that individuals who had a family history of colorectal cancer were 1.87 times more likely to also develop it. (1) While this analysis studies a single disease, it is a good example of the possible influence of family history. If you have one or more conditions in your family history, your physician may recommend screening for that disease earlier than the usual recommended age. If your grandmother had colon cancer, for example, your physician may recommend starting colon cancer screenings earlier. If your dad had diabetes, your physician may want to regularly test your hemoglobin A1c. In addition to genetics, lifestyle and environment are also influences on disease development that can be passed down within families. Many of those factors are modifiable!
What Do I Need To Know?
If any of your direct relatives have passed, consider their cause of death. Was it due to complications of chronic disease? Age of diagnosis is also important and can help determine if earlier screening is necessary. Also, it is helpful to tell your family about any chronic diseases you have. Just as you want to know the health history of your family, make sure to keep them informed about yours. If you are adopted, this process will be a little trickier. Some adoption agencies collect health information on birth parents and relatives. The Child Welfare Information Gateway contains resources about adoption and may be able to help you find your birth parents if desired. (2) Lastly, if you know the names of your birth parents, there may be some information available in the public record. Talk to your parents about any health history information they may have about your birth parents.
What Can I Do?
Your physician may recommend you visit with a Registered Dietitian, behavioral health specialist, or other professional to help prevent the development of certain diseases your history puts you at higher risk for.
If your physician determines a higher risk for a condition, he or she may recommend genetic testing. This practice is relatively common for breast and ovarian cancers. These tests cannot predict if you will/will not get the disease, but they can determine if you are at a higher than normal risk. Based on the results, you and your physician can discuss any extra available preventative measures. Health insurance may cover the cost of testing. (3) Know your numbers! A Personal Health Assessment, PHA, is a great way to stay up to date with your health. Having regular PHAs provide vital information about the presence or progression of diseases such as diabetes, high blood pressure, and heart disease, which also have genetic ties. Contact the Patient Access Center at 800-993-8244 or visit your CareATC Patient Portal to schedule a PHA at your local CareATC health center.
Lastly, visit the Surgeon General's My Family Health Portrait to organize and preserve your family health history. (4) This would be helpful to bring to an appointment with your physician to save time and help him or her make an informed assessment, especially if the physician is new to you. The Families SHARE project will help you or a family member determine if there is a heightened risk for colorectal cancer, breast cancer, type 2 diabetes, or heart disease. (5) Worksheets are separated by age (below or over 18) and disease.
Got a health issue on your mind that's troubling you? Come speak to us about it.
References