Share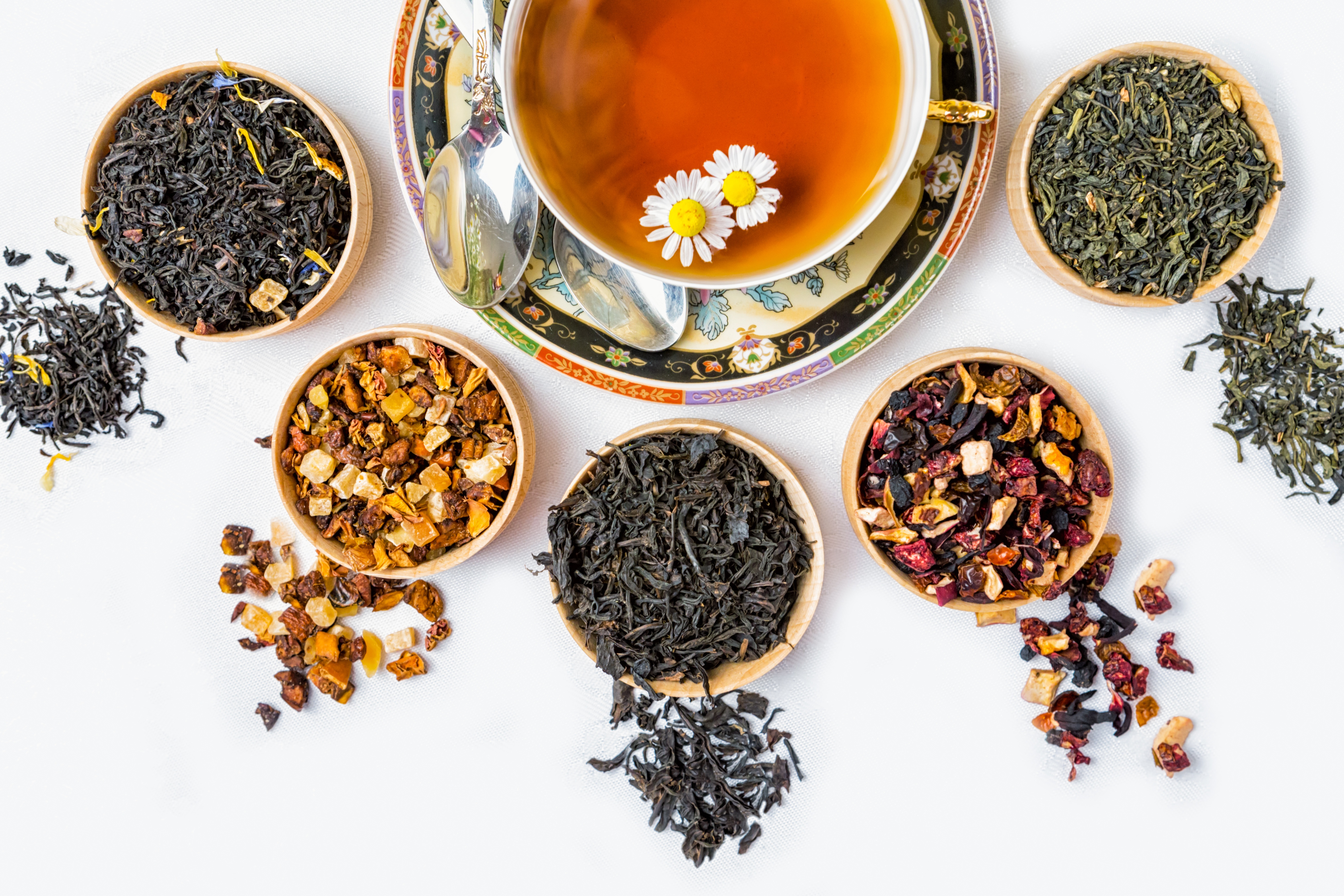 Did you know that a nice cup of tea could decrease your stress level? Herbal teas have been used as a stress relief aid for centuries. They are a healthy way to calm your nerves when you are over worked and stressed out. Stress relieving teas help bring the body's stress levels back to normal. Try a cup of one of these stress relieving teas tonight!
Passion flower
Passion flower contains the flavone chrysin. Chrysin has great anti-anxiety benefits. It can help to calm the mind and decrease stress levels. Passion flower teas have a hint of a bright, tropical flavor in fruit-floral aroma. Passion flower does have some adverse effects when interacting with certain medications. If taking medications, check with your doctor before regularly drinking passion flower tea.

Chamomile tea
Chamomile tea sooths the nerves, calms the mind, and boasts a delicious natural apple flavor. Chamomile can also reduce feelings of nausea and indigestion. Chamomile will calm you down, slow your mind, and help to stabilize your mood. It is great to have right before bedtime to help you sleep soundly and relaxed. Chamomile tea can be bought in bags or made fresh. For fresh chamomile, add chamomile flowers into a pot of hot water to infuse for 3 minutes. Remember to strain before drinking.


Ginseng
Ginseng tea is another great bedtime tea. It has a calming effect and helps to balance the mood and replenish energy. Ginseng can be used for nervousness, indigestion, mental exhaustion, or as a sleep aid.
Lavender
Lavender tea is known to help relieve tension headaches brought on by stress. It helps to reduce nervousness, exhaustion, indigestion, and anxiety. Lavender also helps to treat insomnia when taken regularly.
Peppermint
Peppermint tea is a great natural remedy for reducing stress and anxiety. The menthol in peppermint is a natural muscle relaxant. This tea will help you move from being stressed out and anxious to relaxed and calm. Peppermint tea does not contain caffeine and is a wonderful tea to drink before going to bed for a peaceful night of sleep. If pregnant though, you should avoid peppermint tea as it may increase the risk of miscarriage. Peppermint tea can be bought in traditional tea bags, but is also easy to make fresh. For fresh tea, add crushed leaves to boiling water and allow simmering for 2 minutes. Strain before drinking and enjoy!
Choose your favorite stress relieving tea from the options above and add honey for a sweetened calming treat before bed or a great calming start to reset your mind at the beginning of the day.