Share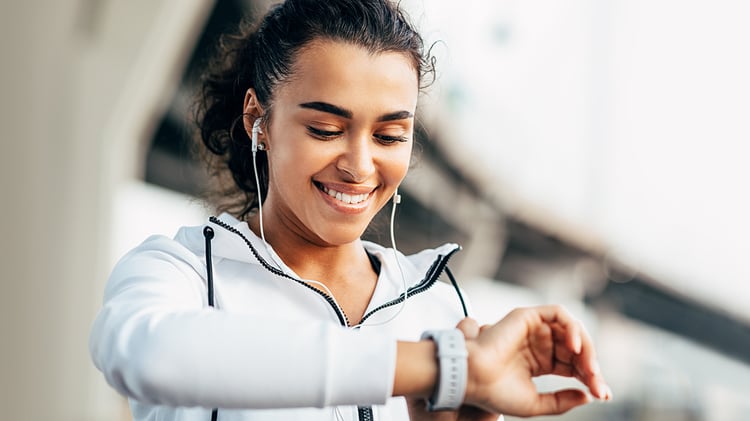 How do you know if you are truly stressed? Transitions to the home work environment and social isolation are the biggest culprits of this stress response. The result? Dramatic changes in cardiovascular health.
It's more important than ever to know YOUR personal norms related to your cardiovascular health. Resting Heart Rate and Heart Rate Variability (HRV) are cost effective self-monitoring indicators of physiological norms and an indication of when to push and when to take a break.

HRV is the time interval between heart beats and indicates your cardiovascular system's ability to adapt to and recover from stress-physical or psychological. Normal HRV ranges from 20-200 milliseconds with higher numbers being indicative of better health, younger biological age, and better fitness. Lower numbers are warning signs of fatigue, overtraining, and potential dis-EASE.

Over the last few years, primary care and performance medicine has shifted from simply monitoring blood work and blood pressure, to highlighting the importance of self-management for prevention and reversal of heart disease emphasizing the importance of cardiovascular resiliency.

The COVID pandemic has added another layer to how we evaluate this resiliency and is shining a spotlight on how we cope in these unprecedented times. A January 2021 study published in Military Medicine cites HRV decreases by 40% and has a 90.9% predictive value of a COVID infection 72 hours before symptoms or a positive test. Want to learn more about how to improve your bandwidth?

Consider incorporating these lifestyle practices to keep your heart healthy, happy, and efficient:
Good nutrition goes a long way. Consult a registered dietician for a tailor-made plan.
Hydrate. Not a water drinker? Eat your water with increased veggie consumption or add a squeeze of citrus to your H2O
Avoid alcohol at least 2 hours before bedtime
Get natural light
Wear blue glasses while on screens Try cryotherapy
Explore more resources to learn all about:
How to measure your Waking Resting Heart Rate
Training parameters for exercise, training, and biomechanical stress reduction to improve your body's ability to recover quickly and reduce cardiovascular disease
Quick stress reduction hacks that immediately affect your HRV and Resting Heart Rate
Tools in the market to help you track your norms
---
Are you a CareATC patient? Your employer may already be offering no-cost physical therapy through CareATC.
---