Share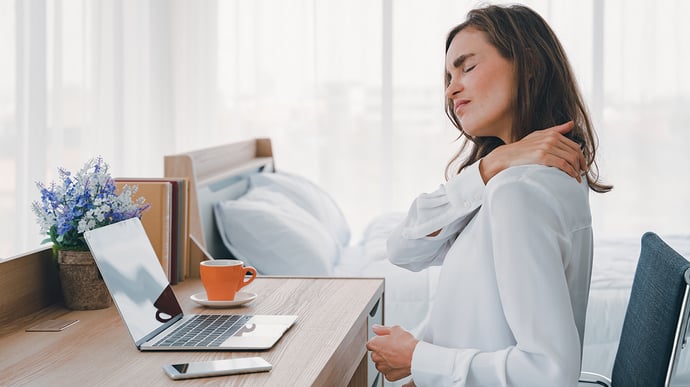 What if one letter in the alphabet could help you breathe better, jump higher, balance better, move without pain, and keep you lean? As a Physical Therapist, I am always looking for ways to get my patients well faster.
As a new graduate, 20 years ago, I could never figure out how to get my shoulder patients back to 100%. Most experienced long-term aches after shoulder surgery, never regained maximum range of motion or strength, and it was not uncommon that their physicians or fellow physical therapists set the expectation that 80% was as good as it would get. It became my mission to find the perfect shoulder program that worked for Division 1 and professional baseball and tennis players who I treated, a 50 year-old little league coach and executive, and 35 year old school teacher. What I discovered is that one thing could give the nudge to full recovery.
How Vitamin D deficient are we becoming?
Vitamin D is a critical nutrient that has been studied since 1930 on its impact on athletic performance and healing. Vitamin D is produced in the body by a response to sun exposure. In today's culture, we are spending less time outside and use sunscreen products to protect us from the cancer-causing effects of the sun's rays. It is estimated that 50-70% of children and adolescents, 75% of Caucasians, and 90% of African Americans and Latinos are Vitamin D deficient.
What are the benefits of Vitamin D?
Not only does Vitamin D play an important role in athletic performance, but it also plays a critical role in disease prevention, pain, inflammation, and healing. In fact, a study published in 2012 comprehensive literature review published in Sports Health, low vitamin D levels correlate with degeneration of the rotator cuff muscles in the shoulders and supplementation of Vitamin D can reverse atrophy of these muscles. Vitamin D has many benefits. This important vitamin can help you to:
Breathe better

Jump higher

Be stronger

Balance better

Keep your bones strong

Reduces inflammation in your skin from psoriasis or eczema

Reduces aches and pains from arthritis

Helps with injury recovery

Have a better immune system

Prevents chronic diseases like Diabetes, Hypertension, and Cancer
What is the normal range for Vitamin D levels?
Normal Vitamin D ranges from 30-90 ng/mL and is diagnosed with a simple blood test. Published recommendations are:
>40 ng/mL for injury recovery, fracture healing

>50-60 ng/mL for athletic performance

>50 for autoimmune syndromes and myalgias
Want more information on a game changing shoulder program?
Visit the CareATC patient portal where you activate your account and learn how to Save Your Shoulders in the Injury Prevention and Safety Health Library or schedule a consultation with your CareATC physical therapist.