FOR IMMEDIATE RELEASE
November 30, 2018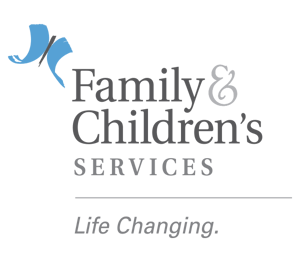 Family & Children's Services Taps CareATC to Provide Advanced Healthcare for Employees
---
Tulsa, OK – Local non-profit, Family & Children's Services, has selected CareATC to provide accessible and comprehensive employee healthcare at no cost.
By working with CareATC, a leading employee population health management provider, Family & Children's Services empowers their employees to take control of their health by joining a shared-site clinic network and having them participate in Personal Health Assessments (PHA). PHA's engage employees with wellness tools and benchmarks, contributing to better health outcomes. Employees will have direct and convenient access to eight clinics throughout the Tulsa community; each providing full-service primary care, onsite laboratory work and pharmaceutical dispensary.
"Our model of shared-site clinics allows this local non-profit to save money by improving worker health and well-being. We're proud to partner with Family & Children's Services to provide employees access to quality care and provide ongoing support to reach health and wellness goals as well as long-term savings," says Ann Stoeppelwerth, CareATC Chief Operating Officer.
Family & Children's Services works to promote, support, and strengthen the well-being and behavioral health of adults, children and families. The organization's proactive approach to employee wellness mirrors their work to deliver the highest quality healthcare to the greater Tulsa community. With a focus on preventative health care measures, Family & Children's Services will see long term success with employee engagement and retention.
About CareATC, Inc.
CareATC Inc. is a leading innovator in the health technology sector providing on-site and shared-site medical clinics. By leveraging groundbreaking technology, CareATC offers customized population health management solutions for employers that reduce healthcare costs by promoting health, preventing disease and providing a shorter path to care. CareATC manages more than 150 clients in 35 states and cares for more than 250,000 patients. Accredited by the Accreditation Association for Ambulatory Health Care Inc., CareATC is based in Tulsa, Oklahoma. To learn more about CareATC Inc., visit www.careatc.com.

Media Contact: Paul Keeling
Media Contact Phone: 918.779.7414
Media Contact Email: paulkeeling@careatc.com