FOR IMMEDIATE RELEASE
December 20, 2017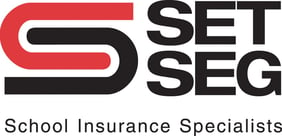 SET SEG Broadens Scope of Care Services Within District's Employee Pool

---
Lansing, MI – Created in 1971 to offer Michigan public schools comprehensive and affordable employee benefit solutions, SET SEG has grown into an organization offering a spectrum of insurance services and benefits, including property/casualty and workers' compensation. With such expert positioning in the school insurance market, SET SEG has now enlisted CareATC, a leading employee population health management provider, to better manage chronic (and pre-chronic) disease in its employee population and increase prevention efforts.
SET SEG's new state-of-the-art clinic will provide employees direct and easy access to high-quality care. With CareATC's Personal Health Assessments, a simple and comprehensive personal health summary will enable participants to make better decisions and take better control of their health. Not only do employees benefit, SET SEG gains immediate savings with a decrease in employee absenteeism and an increase in presenteeism and retention.
"SET SEG places high value on the ingenuity and integrity of their employees by investing in their team to help them thrive as creative thinkers and resource professionals. Their dedication to providing direct access to primary care not only benefits the school district's employees and family's health, it reduces the overwhelming rise in healthcare costs by encouraging more preventative care and early treatment of medical issues. We look forward to our partnership with SET SEG in making low to no-cost primary care a reality for those they serve," says Beth Wierenga, CareATC Director of Client Services.
About CareATC, Inc.
CareATC Inc. is a leading innovator in the health technology sector providing on-site and near-site medical clinics. By leveraging groundbreaking technology, CareATC offers customized population health management solutions for employers that reduce healthcare costs by promoting health, preventing disease and providing a shorter path to care. CareATC manages more than 144 clients in 33 states and cares for more than 155,000 patients. Accredited by the Accreditation Association for Ambulatory Health Care Inc., CareATC is based in Tulsa, Oklahoma.
To learn more about CareATC Inc., visit www.careatc.com. For media inquiries contact Paul Keeling at 918.779.7414

###