Share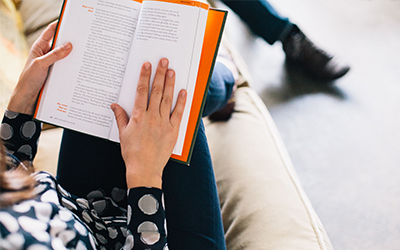 Are you serious about getting started with an employee medical clinic? If so, you or your Broker may prefer to utilize a formal RFP process.
A Request for Proposal (RFP) is a tool that helps organizations clearly communicate what they are looking for from an ideal on-site medical clinic vendor.
Successfully selecting a vendor requires a clear understanding of your goals, expected outcomes, deliverables, responsibilities, and schedules.
The result of putting time and effort into a well-crafted RFP? Attraction of quality vendors who will put their best foot forward to win your business.
Before you go off and make your RFP P-U-B-L-I-C, there are a few things you need to know, and some pointers to help you attract quality vendors.
1. Time spent with key people in the industry pre-RFP is time well spent.
When evaluating a major purchase, it is important to ensure that you choose a vendor that will best serve your organization. After all, you want to find a partner that will help you to develop an informed healthcare strategy – and you will enjoy working with – to better the healthcare of your members and your organization.
Sometimes, differences in each vendor's culture, philosophy, resources, capabilities, and people don't come across on paper as well as they do in person. For this reason, it is important to meet with several vendors in person before beginning the RFP process to ensure that you make an informed decision.
2. Define the Purpose of the Project
Always start with the end in mind. Your RFP should include a concise statement describing the purpose of the project and what goals your organization wants to achieve.
Is your company's goal to improve access to care while reducing catastrophic health care costs? Or to improve overall health and morale? This is where you need to identify the big picture objective, including anticipated results and benefits you'd like to see. The goals you define in this section will ultimately help to shape your employee medical clinic services and staff.
Be sure to provide pertinent background information about your company or organization — share information that helps prospective vendors get to know you. The more, the better.
Don't forget to convey how long you plan to engage the vendor. Will your contract period be 3 years? Five? Keep in mind that with on-site clinics the contract period needs to be long enough to give a fair chance to realize results. Changing the habits of an unhealthy population takes serious work and can't be done overnight. Typically a minimum of 3 years is needed to show strong, significant change.
3. Identify the Scope of Work
Looking to launch an on-site clinic for 5,000 employees? How about a "nearby" clinic that you plan to share with a group of other self-funded employers?
This is where you'll want to provide insight into your needs and requirements, including services for which the vendor will be responsible for, as well as products or deliverables. Think about annual biometric screenings, or the ability for patients to schedule appointment over the phone and online. Good ancillary services can make a big difference.
Traditional service offerings can include primary care, acute care, occupational medicine, biometric screenings, population health management, wellness programs, telemedicine, etc.
This is also the section that you get to communicate vendor expectations and address key requirements, including:
Requirement for a representative to be available during normal business hours
Vendor responsibility for facility operations and maintenance
Vendor responsibility for security, confidentiality, and auditing
All finished or unfinished documents, data, or reports prepared by the vendor is considered your property
Vendor must identify who is responsible for acquiring medical equipment
Staffing requirements (more on this below)
Subcontractor qualifications and relationship
4. Determine Necessary Personnel
Ensure that the vendor identifies key personnel that will perform the duties outlined in the RFP. You want to be confident that your vendor of choice will be able to provide adequate support to your workforce.
The most common personnel requirements for an on-site clinic includes a Client Manager, a Clinic Manager, and support personnel (including medical and non-medical personnel).
The Client Manager is the primary point of contact and should have authority to make account level decisions.
The Clinic Manager is responsible for day-to-day clinic operations and acts as a liaison to both the employer and Client Manager.
All support and medical personnel must be qualified/licensed for their scope of work.
Note: medical requirements for licensure vary from state to state, so ensure that vendors can provide proof that physicians and mid-level providers (nurse practitioners and physician assistants) meet the requirements for the licensure in your state.
5. Create a Pricing Template
When it comes to cost, the last thing you want is a surprise. To capture a complete picture of the potential investment, it's important to define how you want the prospective vendor to report the estimated cost of services.
There are five main areas that you should include in your RFP request:
Start-up costs
Administrative fees
Equipment and supplies (including Rx)
Information technology
Staffing
Other fees (e.g. Marketing)
By providing a table template for each category, you'll be able to designate columns to include information such as service fee type (flat fee, hourly fee, or other), and fee/cost frequency (one-time or ongoing), eliminating the mystery of actual costs.
For staffing, include columns that identify the position, number of staff for that position, estimated hours per week, and estimated total fee.
The total for each of these table templates will help you gain a clear understanding of what the anticipated costs will be for each element of your future employee medical clinic.
6. Define Submission Requirements
The general requirements you outline in this section will help you communicate the format for responses, required order of information, and how print and digital copies should be submitted.
Having clearly defined submission requirements can prevent you from ending up with a slew of proposals in varying formats, confusing orders, and incomplete copies.
For example, if you have an internal committee reviewing the proposal, it may be a good idea to list the number of physical copies you will need. Requesting that each section be tabbed and clearly marked is another real life saver.
Lastly, how should submissions be sealed and how should the electronic copy be provided (e.g. single PDF on a flash drive)?
Include the contact information of the point person who can take questions and be sure to clearly identify when and where proposals should be submitted.
7. Outline Review Process
Ever had a teacher or professor that provided evaluation requirements for a big presentation or project? Yeah, we all pretty much clenched on to that piece of paper to keep what mattered most at the forefront of project planning.
For vendors, this evaluation process will help them put their best foot forward and level the playing field so you can make the best, objective decision for your organization.
In this section, relay the composition of the selection committee (if you have one), selection process, evaluation criteria, and how proposals are scored.
It's always a good idea to communicate the RFP schedule that includes the issuance date, pre-proposal information meeting (if any), proposal deadline, length of proposal evaluation period, vendor presentation date(s), and date of vendor selection.
Even if a vendor didn't make the cut, be sure to send communication to vendors who worked hard to offer a solution to meet your needs. Thank them for their submission and let them know that you selected another vendor.
Conclusion
If your organization prefers to issue an RFP to systematically and objectively review prospective vendors, it can be a great and rewarding experience. Doing research up front, along with a formal RFP, can help you to identify your ideal vendor.