Share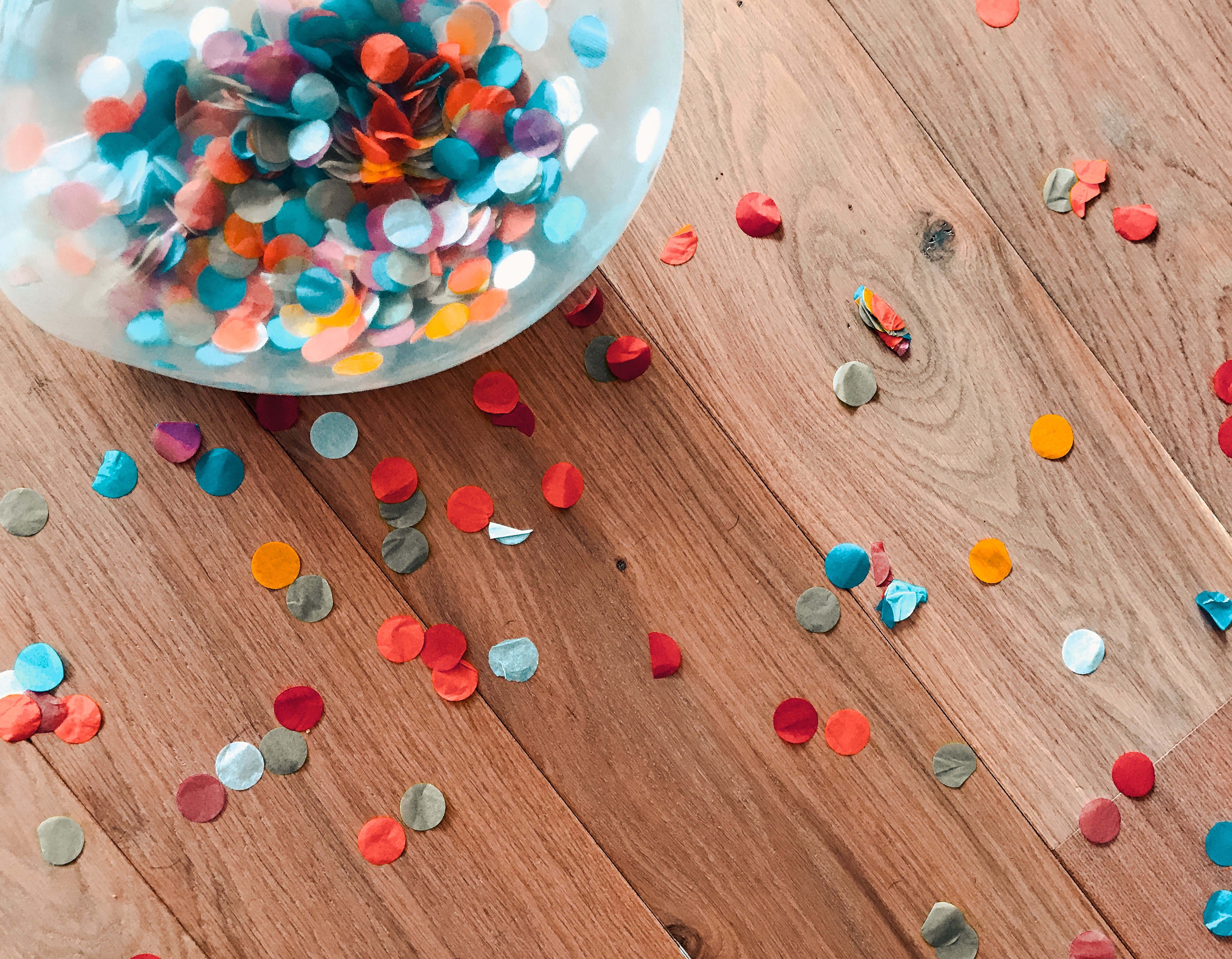 Employee Appreciation Day is on March 2nd this year. Missed it? No worries. Don't let a calendar limit you from creating a day to celebrate your employees.
Pick a day this year to celebrate your employees.
You may be stuck trying to come up with something fun to do to show your employees some extra special appreciation, so I've come up with a few simple ideas of things you could do to show your employees how thankful you are for them and for the hard work they do for the company day-after-day. Maybe you haven't ever celebrated Employee Appreciation Day. Well, there is no better time to start than right now! Start by trying one of these employee appreciation events.
Celebrate with Food
Cater in lunch for your employees to show your appreciation, or take them out to lunch if the group is small enough. If lunch is something that you already incorporate into your employee perks on a regular basis, switch it up by doing a mid-morning brunch or some sort of afternoon celebration. How about a coffee and dessert bar? You could have a live music performance or some sort of game time event to go along with it. Sometimes Audrey says it best:
Let's face it, a nice creamy chocolate cake does a lot
for a lot of people; it does for me.
-Audrey Hepburn
Nothing brings people together like food. Do something special that will be memorable and will give your employees a literal taste of your appreciation. If you want to give them a treat to take home, give them each a gift card to a local coffee shop. Who doesn't love a good latte? Even a $10 card would make their day.
Celebrate with a Group Outing
Are your employees into physical fitness? If you have a physically active employee base, take them to a studio for a private yoga class for the group. Or book a private class at an indoor cycling studio. Not only is this a great workout, it's a lot of fun and has an element of healthy competition as well.
Another easy option for a group outing would be to go to the movies. Is there a movie that everyone wants to see? Create a list of some movie options and let your employees vote on what movie they want to see most. If you're feeling extra adventurous, you could do what one group did and offer an afternoon ice skating event, complete with catered food and drinks, a DJ spinning music and ice skating lessons from professional skaters. Get creative with your group outing options. The key is to let the team choose where they'd like to go and what they'd like to do. It also helps build excitement by having the group brainstorm ideas. And, of course, make sure you offer group outings that are within your budget.
Celebrate with Time Off
Chances are, if your employees are working hard for the company throughout the year they appreciate any amount of extra free time they can get. So, reward them with the gift of time. Employee appreciation should involve recognition for the whole team as a group, so try to incorporate any gift of time off with some other more communal celebration. Perhaps do a company-wide breakfast all together, but then give them the gift of time off. It could be that you give them the afternoon off, or maybe give them an extra half day of PTO that they may use on a day of their choosing. If you want to give them a bit more time off, go for it!
These are just a few of the ways you can make your employees feel extra appreciated. In the upcoming posts this month, I'll give more employee appreciation tips and ideas that you can use year-round. Does your company celebrate Employee Appreciation? If so, what are some of the events and perks that have meant the most to you? Let me know in the comments.
References
5 Ways To Celebrate Employee Appreciation Day: https://www.forbes.com/sites/lisaquast/2017/02/27/5-ways-to-celebrate-employee-appreciation-day-friday-march-3rd/#720a78c2c7f1
Brainy Quote – "Food Quotes": https://www.brainyquote.com/quotes/audrey_hepburn_413494?src=t_food
Try These 35 Inexpensive Employee Appreciation Day Ideas: https://justworks.com/blog/master-employee-appreciation-inexpensive-ideas