Share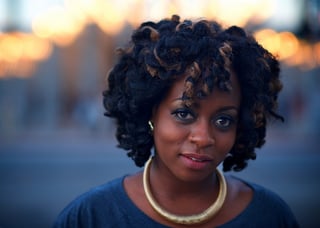 Looking to step up your recruiting game?
Here are ten things you can start doing to build recruiter confidence while attracting higher quality candidates.
1. Stay positive.
Recruiting is no easy gig. Sourcing, screening, selecting, opening reqs to finally closing offers can take a toll and it's easy to focus on the setbacks. But choosing positivity can give you an enormous advantage in work - and life. Positivity leads to engagement, and more engaged employees are 38% more likely to have above-average productivity. Another benefit of a positive attitude is resilience. Imagine bouncing back quicker and having a heightened sense of optimism that lead to recognizing opportunities more clearly.
Tip: In his book, The Happiness Advantage, Shawn Achor identified 5 keys steps to take each day to increase experience of happiness. One step is starting each day with gratitude. Write down three new things that you are grateful for each day.
2. Be personable.
Chances are that you got into recruiting because connecting people to great opportunities excites you. And connecting requires professional, timely, and accurate communication. From emails to phone calls and everything in between, it's incredibly important to be polished – but don't forget to be personable. Empathy and emotional intelligence are what sets great recruiters apart from the rest of the pack. We perfectly imperfect human beings connect with approachable communication. So put away the robotic speech and let your colorful, memorable style shine through.
Tip: It's perfectly okay (and in fact necessary) to use canned content to expedite communication. As you review your pieces to add more personality, here's a little inspiration from MailChimp's writing style guide.
3. Build a solid reputation.
You've done the countless cold calling, constant networking, continuous consensus, and putting in the time to build the right kind of relationships with the right kind of candidates and colleagues. Over time, your seemingly infinite interactions and situational responses are the bricks and beams that build your reputation. Like any valuable asset, be sure to proactively manage and protect your personal brand. Make sure your social media profiles are squeaky clean and be responsive in your communication.
Tip: Had a positive experience with a colleague or candidate? Ask for a LinkedIn recommendation. These go a long way to help people get a glimpse into who you are and what sets you apart.
4. Match candidates beyond job specs.
Don't do yourself and your company a disservice by hiring candidates that simply meet the basic requirements. Cultural fit, soft skills, and personality traits are increasingly being utilized in hiring decisions. Exploring these facets of your candidate will help to greatly reduce the chances of disengagement and even turnover. So, while intelligence and experience are important, they aren't the only factors in determining successful placement. There is a bevvy of personality tests out there; find the one that's right for your organization.
Tip: Personality tests not only help to determine if candidates are right for the position, but even shed light as to whether they are good fit for the department or team they will be engaged with. Have existing employees take a test, and assess results with HR. Chances are you'll find opportunities for growth and set a precedence for effectively hiring new team members in the future.
5. Think beyond tactics – think strategy.
Great recruiters always have the big picture in mind. Let's say a new position has been created in the IT department. Rather than focusing on the specific skill-set this candidate needs for the position, discover what this new hire will do for that department. Will a major project or business goal get accomplished? Will a system become jaw-droppingly better and faster? Get curious and ask what this piece of the puzzle will do for the organization. You'll see that by connecting with the big picture, you'll be able to hone in on the right candidate for the job.
Tip: Have a department head or lead give you no more than 3 - 5 sentence (in plain English) about what a new hire will empower the team or organization to do. This helps to connect with purpose, and purpose will make it more than a job – it will make it a mission.
6. Remember that metrics matter, but people matter more.
You can't manage what you can't measure. While it's no secret that metrics play an integral role in measuring effectiveness, numbers aren't the only thing that define success. If you're more focused on reducing the amount of days of an open requisition than about sourcing quality candidates, then it may be high time to consider your priorities. Sometimes what really matters in recruiting isn't captured in a dashboard. From your candidates to your stakeholders, make people feel like they matter – because they do – and you'll find more to celebrate.
Tip: As a recruiter, you you have a profound influence (and responsibility) of helping to create a match that works for both the employer and potential employee. If you feel pressured by imbalanced Key Performance Indicators, consider recommending a healthy mix of quantitative and qualitative metrics that work best for your strategy.
7. Go digital.
The backbone of exceptional recruiting is solid networking. While there is tremendous value in face-to-face networking events and personal connections, many organizations have yet to harness the power social media in their recruiting process. Just 3 percent of organizations use social networking as their primary source of recruiting and about 17 percent use it as part of their hiring process. Take advantage of discovering both active and passive candidates.
Tip: You can develop relationships with potential candidates long before you need them. Discover their interests and take advantage of open discussion boards or groups to connect with their hearts and minds. Here are some other great tips on digital recruiting.
8. Go above & beyond.
The most memorable (and well-networked) recruiters are the ones who go above and beyond expectations. Write a hand-written thank you note to someone who gave you an amazing referral. Ask candidates about their families or their quirky interests. Don't just ask department heads to hand you a job description; ask existing employees what they hope to find in a new team mate – and genuinely listen. Go above and beyond because it's the right thing to do. You'd be pleasantly surprised how those positive experiences you've provided for others will come back to help you in the most unexpected ways.
Tip: Perspective is everything. Try seeing what you do as serving people, rather just filling a position. It's amazing what happens when you do. Take a page from the Ritz-Carlton's Service Values and see if you can come up with your own set of service values.
9. Focus on continuous improvement.
The best recruiters know that there is always something to improve and new to learn. What are you doing to ensure that you're up to speed on the latest best practices or recruiting tools? Take small steps to grow your mind, improve your weaknesses, and develop your strengths.
Tip: Schedule at least 30 minutes a day to read an article or go on your favorite discussion boards and learn what's new. Get inspired with "wow" stories or keep up with the latest tech tips and tricks. Do something that moves you forward.
10. Relax.
There's more to your life than work. Make sure to take the time to relax and do what makes you happy. Engage in activities and experiences that recharge your mind, body, and soul. Setting aside time to explore who you are empowers you to become more confident and satisfied in life. High stress and lack of work-life balance hinder your positivity and productivity. Make it a point to make yourself a priority – you'll find a richer, more purpose-driven life awaiting you.
Tip: You work in a setting where you get to meet interesting people – and they get to meet the interesting you! Every day set aside time to do something that inspires, energizes, and relaxes you.