Share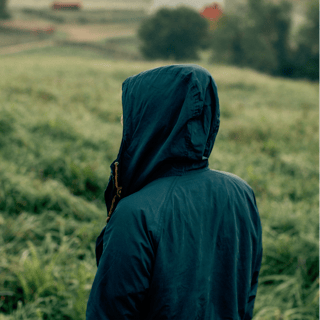 Does your company culture feel stale? Wish you knew how to reinvigorate your workforce and build better teams? A corporate wellness program could be just the thing you've been missing.
Nearly 70% of U.S. employers offer some form of a wellness program. Why the surge? Studies show that companies that invest in wellness programs benefit from higher productivity, retention, and employee satisfaction. Investing in the wellness of your employees, could even make you more competitive.
So how do you know if it's time to introduce a wellness program? Here are five signs to watch out for:
1. High Turnover
I know what you're thinking: "What does a wellness program have to do with turnover?" Bare with me for a second. First, it's a misconception that employees only quit because of money (or lack thereof). One of the top three major reasons why employees leave is lack of work/life balance.
If retention is a problem, then it may be time to explore the possibility of a wellness program helping in the areas to support and achieve work/life balance by helping employees with their health.
2. Low Job Satisfaction
When was the last time you issued an employee satisfaction survey? Did the benefits satisfaction section rank low? If so, it may be time to consider adding a wellness program. Nearly 75% of employees find subpar benefits to be unfavorable and a contributing factor for leaving.
Add a corporate wellness program that makes sense for your company, and provide relevant and engaging benefits education that helps employees know exactly what they are receiving.
3. Low Engagement
Employee engagement has a high impact on company performance – with companies experiencing a 20% or better boost to productivity and profitability. A wellness program could be the ticket to greater engagement.
According to a recent Forbes article, 60 percent of workers with access to corporate wellness programs feel inspired by their company culture to make healthy choices. Without a wellness program, employees are 4x less likely to be inspired by their company – and only 44% engaged.
4. High Stress
Your employee satisfaction survey can help you determine if high stress is a general issue at your workplace. If so, a wellness program can help.
According to an Aon Hewitt report, employees engaged in corporate wellness programs were less likely to report that stress has a negative impact on their work (25 percent versus 49 percent).
The same report also linked strong health cultures to general happiness, with 60% of employees in strong health cultures citing that they feel extremely or very happy with their lives compared to just 32 percent of those in weak health cultures. By taking advantage of corporate wellness programs, employees feel like they gain more control over their personal health.
5. High Healthcare Costs
Are increasing healthcare expenses keeping you (and your CFO) up at night? Consider implementing a disease-management oriented wellness program. These types of programs can delivery 86% of the hard health care cost savings, generating $136 in savings per member, per month and a 30% reduction in hospital admissions.
With this type of return, it's no wonder why 94 percent of employers in organizations with strong cultures of health say health and wellness programs are a good business investment.
Conclusion
Is your company experiencing any of these signs? If so, it may be high time to begin exploring corporate wellness solutions that fit your firm. There are entire companies dedicated to helping you find a scalable and sustainable way to implement corporate wellness, and with advanced metrics to help you see real-time results.
The key is to design programs that are meaningful and relevant to the workforce. Start with a small step. Maybe it's launching a short-term program — such as a 12-week weight loss challenge or a fall fitness program. Healthy employees are happy employees - happy employees are wonderfully productive. Take the next step and explore a wellness program that's right for you.