Share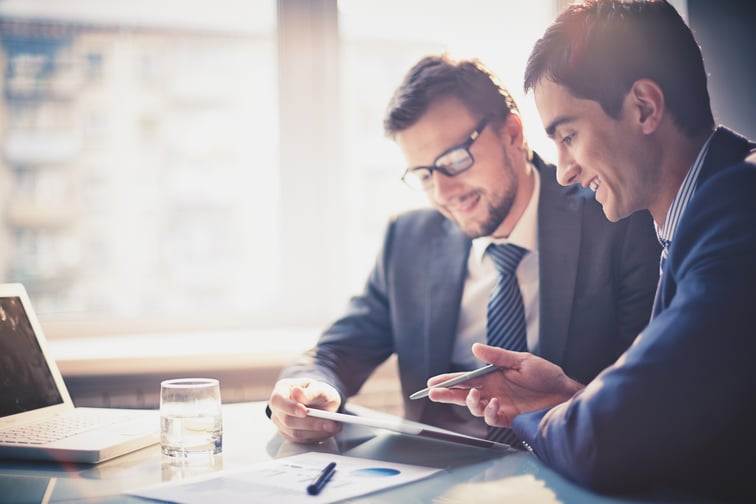 When it comes to selecting the best benefits broker for your organization, there are several factors to consider. It's no secret that cost drives much of the decision-making. After all, you need to be able to afford the benefits you're offering your employees. But there are additional factors that human resource professionals should consider when making the decision. These factors can be the difference between having a transactional relationship with the broker to a productive partnership that can prove valuable to both your bottom-line and your organization's ability to attract and retain top talent.
Choice
In the current benefits market, you want to find a broker who can offer a wide range of services for your organization; from health insurance to dental, vision, group life, and voluntary benefits. They should also have a strong network of carriers, so that as your organization's needs change over time they can continue to offer scalable solutions.
Plan design
You want to work with a broker who will take the time to get to know your organization, not just the decision makers. Your people should be their focus, because ultimately they will be the ones utilizing the services. A great broker will be able to evaluate your needs and design a plan that anticipates the way your organization will utilize their benefits. A strong benefits package tailored to your people's needs will ensure greater employee satisfaction and retention.
Help with enrollment
Human resource professionals don't need to be told that enrollment can be a frustrating experience. A good broker will be able to offer support to both the administrative team and the employees, with intuitive systems in place to reduce paperwork, utilize mobile technology, and help you track enrollment. Brokers who offer a glimpse into support provided during enrollment should stand out.
Continuing support for employees
Benefits are there for your employees and are an essential component of compensation, your broker should have a collection of tools, resources and programs to help support employees throughout the year. Many brokers can help with things like wellness plans, on-site screenings, one-on-one support, and health coaching. In addition to these services, brokers should also be able to assist employees with understanding and navigating their benefits, including making it easy to find in-network providers, view co-pays and deductibles, and claims resolution.
Compliance Services
Finally, because of the constantly changing regulatory rules surrounding health insurance and other benefit programs, your broker should be able to offer you solutions for making sure your organization is meeting its compliance obligations. A benefits broker should be able to help answer your compliance questions on topics like the Affordable Care Act, COBRA, HIPAA and more.
Do you have a benefits broker who goes beyond the call of duty? What do you look for in a benefits broker?