Share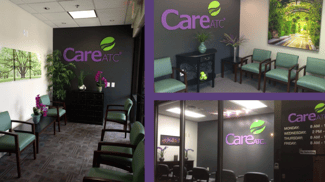 CareATC was recently featured in Tulsa World. Below is some information about our company and what we do.
CareATC specializes in on-site or near-site workplace medical clinics. We have demonstrated how effective preventative care can be at achieving healthcare savings for employers.
Using statistical analysis of all employees in a single system, CareATC methods are able to anticipate and prevent future health concerns of individual employees.
Because diseases like diabetes will go on to cost companies thousands of dollars per afflicted employee (not to mention the suffering of the employee), CareATC physicians are able to prevent these costs by faciliating a personalized care plan for each patient, correcting the conditions which lead to diseases like diabetes before they become catastrophic issues.
As this innovative approach to workplace wellness continues to spread, we've found that employees are living happier, healthier lives and healthcare costs and productivity loss can be drastically lowered for businesses.
Read full article at Tulsa World.