Share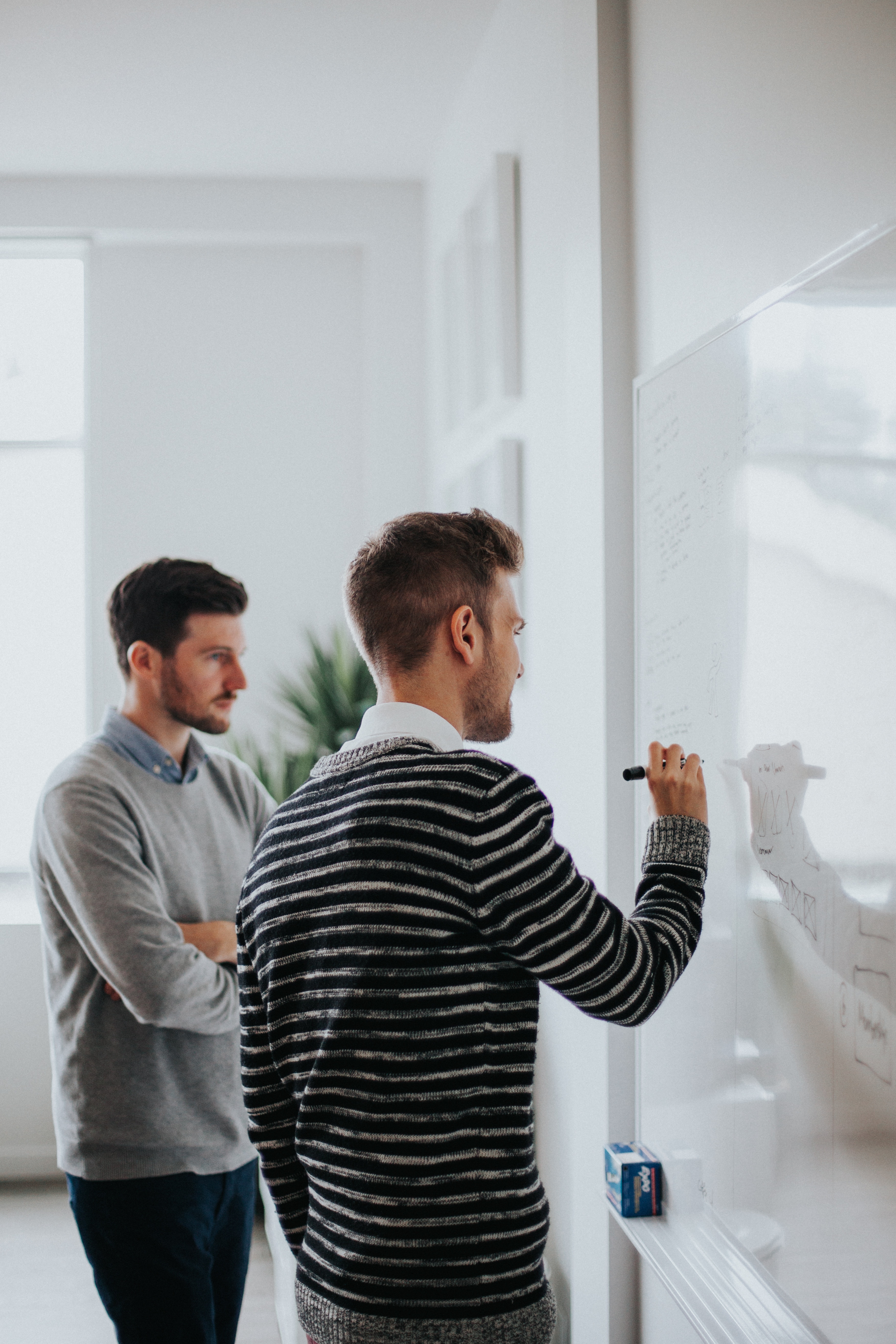 It's no surprise that employees rank employee development as one of their top priorities, but do employers do the same? The research suggests not. Randstad, a global staffing firm, conducted a study that revealed 73 percent of employers said fostering employee development is important, but only 49 percent of employees said leadership is adhering to this practice. In a similar fashion, Deloitte conducted a survey in 2012 with some strong results. When employees were asked to indicate the top factors that would cause them to look for new employment over the next 12 months, lack of career progress topped the list, whereas lack of challenge in the job came in at No. 5. These results showcase the importance of having clear career plans for your employees. How does your company rank with this? Inevitably, there may be some gaps to fill in your employee career development process, so read on.
Determine Organization Needs
The first thing you need to do to create a career plan for your employees is to determine 1) what organizational needs you currently have or will have in the future, and 2) what kind of training will also aid in your employees' personal career development. Your goal should be to find the sweet spot that merges the two. Figure out where your organization is going to need promotion or growth and identify employees who could be groomed and prepared to be promoted to meet the need.
While training is typically viewed as a type of course that people take in order to better develop their skills, there are options aside from classroom style instruction. In order to gain the maximum benefit from new training, most people have to achieve a greater depth of knowledge than taking a course. Insperity, an HR services provider company, offers the following suggestions for type of development aside from courses:
Determine the right development opportunities for your employees and make sure they are aware of what's available to them.


Provide Exposure
Most employees' company knowledge is largely limited to their respective departments. It's important that you help all employees to know their value and how their individual contributions fit into the company's success. Highlight employee success stories. Give employees exposure to what everyone else in the company does and be open and clear about company objectives. This will enable employees to find the right departmental fit and to have a clearer idea of their career aspirations.


Approach Employees with Potential
Provide career coaching to your employees and approach employees who exhibit strong growth potential. Talk to those employees with top potential and talk to them about it. Some of your employees may already have development goals in mind, but don't know how to get started or if the company will support those plans. Other employees may not realize you see potential in them or need encouragement to reach for the next step in their career. Ambition belongs to individuals, but guidance belongs to managers.
One benefit to approaching employees with potential is that after having a conversation with them you will be better able to assess where they currently stand in regard to their potential, readiness, and aspirations. As an HR professional, you must be able to distinguish between employee potential and employee readiness. Readiness encompasses desires, skills, and experience. Is your employee ready for promotion, or do they have the potential to attain the necessary components to be ready? Also, be aware that some employees are satisfied in their current positions and may not desire to be promoted or to grow in their career. You will not know this unless you talk with them.


Assist Employees in Transition
If you have an employee who was recently promoted, help them while they're in the process of transitioning into their new role. Create a path for them that will develop the skills they will need in their new role so they can begin it with confidence. Once you've identified some specific learning opportunities, create a plan with specific and timely goals. You should have a plan that encompasses before, during, and after the transition to ensure its success. Establish clear communication with your employee. Before the training or new assignment starts, make sure your employees understand why they're being asked to learn this new skill, what you expect them to learn and how this benefits the company and their careers.
Likewise, if an employee was denied a promotion, have a system in place to help them through the process, too. Many employees leave their company after being passed over for a promotion. You don't want to lose an employee just because they were denied a promotion. Make sure you explain to them the reasons they were passed up for the promotion, and have development opportunities available to them that will enable them to be better prepared for the next promotion opportunity.
Ultimately, prioritizing employee growth is good for organizational growth, as well. Offering development options to your employees helps your organization to retain key staff members who can, in turn, help to develop lower level employees on their path to professional growth. Training and development should be focused on preparing the employee for a lifetime of employability versus a lifetime of company employment. The reality is that you can never retain employees forever, but you should empower them to not only be an asset to your company but also to any organization they work for in the future. This creates employee engagement in the present and a positive trajectory for the future.



References
5 steps to creating employee development plans that truly work -- https://www.insperity.com/blog/5-steps-to-creating-employee-development-plans-that-truly-work/
7 Tips for Creating a Clear Career Path for Your Employees -- http://hr.toolbox.com/blogs/connection-conversation-community/7-tips-for-creating-a-clear-career-path-for-your-employees-73523
Developing Employee Career Paths and Ladders -- https://www.shrm.org/resourcesandtools/tools-and-samples/toolkits/pages/developingemployeecareerpathsandladders.aspx