Share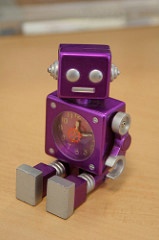 "Robots are coming for your jobs!" Headlines like these are sweeping the internet, and they're not entirely wrong.
Automation is transforming all industries. Algorithms and machine-learning systems are replacing many tasks, and your job will likely change as a result.
Many low-skill jobs will be eliminated in the coming years. Other jobs will simply be altered, and new specialized positions will emerge to solve new problems created by automation.
One research group indicates that automation will eliminate 16% of all jobs, while replacing 9%. In the face of all of this employment upheaval, the need for training and inboarding will only increase in the coming years. The scope of HR's duties is likely to expand, to make these transitions less rocky.
Read full article at SHRM.