Share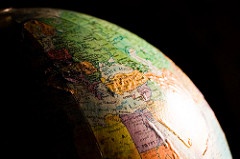 If you have employees who travel between the U.S. and other countries, it can be tough to meet regulatory obligations for both nations.
Similar problems arise when hiring a foreign employee in the U.S. on work visa, or an employee who telecommutes from another nation.
Portable benefits packages are required to go to international employees on assignment in the U.S. for more than six months, and for all local employees who travel for business outside of the United States.
International and expat benefits are tricky to coordinate, but clear rules do exist and should be reviewed by HR professionals.
Read full article at HR Dive.