Share
Is your competition getting all the top talent?
Discover the top 10 things top businesses know about recruiting and how it can help you.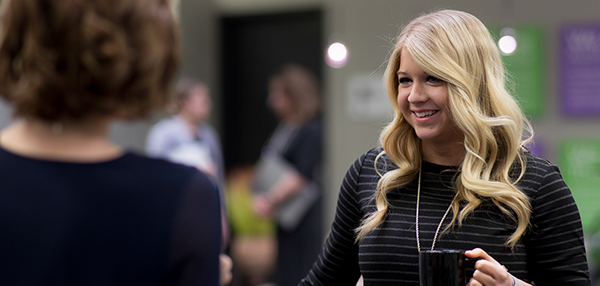 1. Create a real and intentional employee value proposition.
What if you could get your employees to help you better define and communicate your company's employee value proposition to attract new talent?
That's what Epic Games based in Raleigh, North Carolina did. After surveying employees, they discovered the top reasons why their employees love working at Epic – reasons that weren't initially obvious to leaders.
These reasons informed their recruiting strategy and marketing efforts. Take a look at how Epic brilliantly encapsulates their employee value proposition:
2. Get better talent by going mobile.
With 43% of job seekers using their mobile device to engage in job-seeking activity, it's time to get with the times Millennial-style. More than one-in-three American workers today are Millenials (adults ages 18 to 34) and 37% of them expect career websites to be optimized for mobile and expect to be able to apply from their mobile device.
If your application process requires a clunky, outdated process of creating a unique login and setting up a profile, then you might be losing out. Choose platforms that integrate with popular sites, such as Google, Facebook, or LinkedIn.
3. Recruiting requires aggressive push and pull strategies.
70% of the global workforce is passive talent, which means they are not actively looking for a new job. However, an astounding 45% are open to talking to a recruiter.
So while these candidates may not be looking through your job ads, they are likely to interact with someone who recognizes their talent and wants to present them with another opportunity. Could they be open to yours?
4. Your employees are the gateway to your ideal candidate.
Recruiters rate employee referrals as the highest-quality source of hires (64%), with social networks (59%) close behind. About 50% of professionals go to friends and colleagues to discover new opportunities and are likely to do so online.
Do you know what your employees are saying about your company on social networks? Actively encourage your employees to share why they love working at your organization to increase your company's reach.
5. Don't rely on one social network to find talent.
Top employers know that they need to build a diverse, multi-network social recruiting strategy if they want to find top talent. While 94% of recruiters are active on LinkedIn, only 36% of job seekers are. A whopping 83% of job seekers use Facebook.
So should you drop LinkedIn? Not at all! It's still drives more job views than any other social network. If your goal is to cast a wider net for talent, then diversify to include Facebook, Twitter, & LinkedIn.
6. Make your interview process memorable, relevant, and engaging.
A great interview experience will help you win the hearts and minds of top talent. Make sure it's a positive experience, as 87% of talent say that a positive interview experience can turn them from doubters into raving fans.
Also, make sure the interview is relevant by having their prospective manager in the room, as 53% of talent say the most important interview is with their prospective manager. If you're losing candidates after the interview phase, then it's time to rethink your interview process.
7. Whether good or bad, give your candidate timely feedback.
Honorably offering interview feedback is a simple way to leave a positive impression, whether or not they become your next hire. In fact, 94% of talent wants to receive interview feedback and they are 4x more likely to consider your company for future opportunities when you offer constructive feedback.
Don't just stop at a canned rejection email — take a few 3-5 minutes to highlight positive aspects and offer suggestions for improvement, if any. The people you don't hire have just as much influence on your company's reputation as the ones you do hire.
8. Empower recruiters with simplified benefits information.
60% of HR leaders stated that a competitive benefits package was very important for attracting and retaining quality employees for their organization.
While it's tempting to toss jargon-packed information to candidates or employees, consider accompanying these resources with dynamic presentations or simplified handouts.
Effective benefits education is proven to increase positive perception about your company among employees. How much more so to talent?
9. Healthcare is the most important benefit among job seekers.
According to a Monster survey, a healthcare plan was the most valued class of benefits, accounting for almost one-third of the value prospective employees would place on a benefits package (32%).
Are you struggling to sustain your current health plan? It may be time to explore self-funded options and wellness strategies that will improve your bottom-line and help attract and keep top-talent.
10. There are five generations in the workforce today, and you can attract each of them with your company culture.
Today's workforce is more generationally diverse than ever — and each require a special approach in attraction and retention. Traditionalists, Baby Boomers, Gen Xers, Millenials, and Gen 2020 all think differently about work and what fulfillment looks like.
What can help tie them together is your company culture. No matter which platforms you use to attract candidates, be sure to to make it clear what your company is all about, and why what you do is important.
Your next great candidate is out there. Take a moment to identify the tactics that might work best for your company and let us know what happens!