Share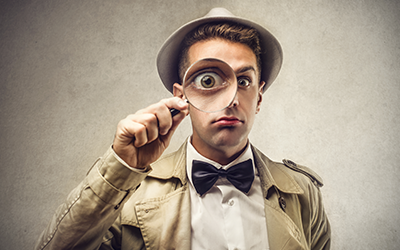 As mentioned in a recent survey on Employer-Sponsored Health Plans by Mercer, the average total health benefit costs for employers rose 3.9% in 2014. Simply put, our nation is consuming more health care than it can afford.
With growing concern on Health Reform and how it will impact organizations in the coming years, it is vital for employers to proactively seek ways to combat the declining health of their workforce and the cost associated with it.
Enter Direct Primary Care and On-Site Medical Clinics. These convenient, barrier-free alternatives to the traditional health care delivery model offer a chance for employers to take control of rising health care costs by proactively improving the health of their workforce.
Sound too good to be true? It's not. Check out some common on-site medical clinic myths we've debunked below.
Myth #1: They're not scalable for small to medium sized companies.
It's true. On-site clinics were originally designed for large, self-funded employers who could afford the significant up-front costs necessary to establish and promote the clinic. Additionally, it was easier for these groups to realize an ROI because of their size and financial flexibility (e.g. self-funded health plans).
As on-site clinic programs (and their ROI) have gained momentum and popularity, so too has the demand from the small to medium sized businesses wanting to reap the same type of cost saving benefits.
That being said, many companies still associate the on-site clinic concept with its original form, and assume that because large businesses were the first to implement, there must not be an option for a smaller organization.
This is a myth. The best on-site clinic vendors have introduced powerful new concepts aimed specifically at employers with less than 1,000 employers, and even as low as 50-100! They call these concepts shared-site and near-site (networked) clinics.
Shared-Site Clinics
As the name suggests, shared-site clinics are typically shared by 1 to 4 specific employers, both in terms of office hours and cost. By splitting the start-up and operating costs, medium sized employers are able to offer the same convenient, barrier-free primary care to their employees at a significantly reduced cost.
In addition, by multiple employers sharing resources, they are able to offer a clinic that is open more hours per week than if they implemented an on-site clinic. For example, an organization with 350 employees would, on their own, likely implement a clinic open 8-12 hours/week, but by sharing with other organizations, they are able to access a full-time clinic.
The result of the care is exactly the same as the traditional on-site clinics, but with significantly less financial obligation. Shared-site clinics are perfect for seriously interested employers with 500-1,500 employees.
Near-Site (Networked) Clinics
Like shared-site clinics, the network clinic model was designed for the mutual benefit of multiple employers. The primary difference between the two is that networked clinics typically open their doors to more employers with little discretion on the amount of employee lives in each group. The care is still private of course, but the variance in member type could be significant.
This model typically places most of the start up cost, and risk, on the clinic vendor because of some uncertainty as to whether small to medium sized employers will be interested in the unique model.
Nevertheless, near-site clinics are perfect for self-funded or fully-funded employer groups with 50-1,500 employees and look to be a game-changer in the health care industry.

Myth #2: They're not confidential.
Perhaps the most common reservation that employers have when considering an on-site medical clinic program is whether or not their employees will be able to trust the provider, or if they'll experience "Company Doctor Syndrome."
While it is true that on-site clinics are sponsored by the company, Personal Health Information (PHI) cannot be shared with an employer unless it exists in an aggregate, de-identified format.
The key to every great relationship starts with communication, and the patient/on-site clinic relationship is no exception. It is important for on-site clinic vendors and the employer to communicate with employees on a regular basis in order to foster trust.
Here are two things that help to reassure patients of their confidentiality:
Association
In order to avoid the "Company Doctor Syndrome," it is important for employees to perceive the clinic as an independent health care provider, rather than as a new product being offered directly by their employer.

CareATC approaches this in many ways, including:
Employee meetings presented by CareATC employees prior to the clinic opening
CareATC-branded communications (co-branded as needed)
CareATC-branded patient records and patient portal
Compliance
It's critical for employees to understand that on-site medical providers and vendors are subject to the same HIPAA regulations as any other medical provider, and that there are serious penalties for any HIPAA violations.
In order to foster the most trust between employees and the clinic, continuous communication regarding Health Information Privacy should be a priority.
Myth #3: They are less capable or lower quality.
Some employers still associate on-site clinics with a less-capable, lower quality medical service — with some over-the-counter medications, Band-Aids, and the ability to refer patients to a Primary Care Provider for further review.
The truth is, most on-site medical clinics are fully capable of providing any care that you would expect from a typical primary care clinic (e.g. examinations, consultations, labs, etc.), and much, much more.
In fact, because on-site clinic providers are incentivized by outcomes rather than volume, they're able to spend more time with patients, resulting in a much higher quality visit.
This wide range of services, in addition to barrier-free access, encourages employees to engage in their medical care and establish a relationship with the on-site (or near-site!) provider. A strong patient-provider relationship always results in better outcomes and lower costs.
Note: not all on-site clinic models are equal. It is important to fully understand all vendors' capabilities and limitations when deciding on a clinic vendor.
Conclusion
In order to maintain a competitive edge while offering best-in-class benefits, it is becoming increasingly important for employers to seek out creative ways to lower their health care costs. By offering barrier-free, wellness-oriented primary care, many employers have found on-site medical clinics to be a perfect fit.
Any other on-site clinic myths we missed? Share them with us in the comments below!