Share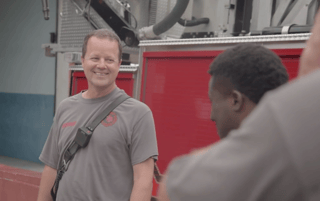 It's no secret that on-site medical clinics are a popular solution for employers, both public and private, who are seeking a solution for rising healthcare costs and declining employee health.
The beauty of the on-site clinic model is that employers are able to offer a best-in-class benefit to employees that in turn benefits them by improving employee health and productivity, reducing healthcare costs, and improving recruiting and retention. Sounds like a win-win-win, right?
And employees love having a no-cost, barrier-free option for their whole family. In fact, based on our 2015 Annual Patient Survey, our patients gave high marks on every aspect of the model – from the time spent in the waiting room to their relationship with the provider.
We recently interviewed some of our patients in Cocoa, Florida to see what they have to say about their on-site clinic. Check out the video below:
Does your employer offer an on-site clinic? How has it benefited you? Let us know in the comments below!