Share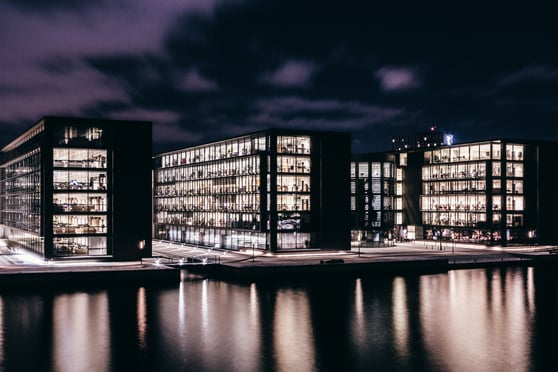 Shockwaves were sent throughout the business community as three of the nation's largest corporations - Amazon, Berkshire Hathaway and JPMorgan Chase - announced that they are partnering on ways to address healthcare for their U.S. employees, with the aim of improving employee satisfaction and reducing costs. It's clear: employee health is taking center stage.
The three companies plan to form a new venture that will provide U.S. employees and their families with simplified, high-quality and transparent healthcare at a reasonable cost. While the initial focus of the company will be on "technology solutions", it's unclear how the three partners would overhaul their employees' existing health coverage.
According to The New York Times, analysts speculate various possibilities. The new company could focus on helping workers find a local doctor, steering employees to online medical advice or using their buyer power to negotiate lower prices for drugs and procedures. However the partnership aims to reduce costs, it's success could become models for other businesses.
Healthcare Alliances - What We Know
It isn't the first time big companies have partnered together to take a proactive role in combatting the limitations and high prices in the American healthcare system.
In 2016, 20 of America's largest companies - including American Express, Verizon, Caterpillar and Marriott International - formed the not-for-profit Health Transformation Alliance (HTA), with the self-described goal "to improve the way corporations provide health care benefits in an effort to create better health care outcomes for their employees" by aggregating its members' purchasing power and using it to gain additional leverage with care providers.
Members of these types of alliances are all large companies that self-insure, using health insurance companies as administrators, rather than underwriters. For HTA, each member agrees to share their health insurance data under the secure platform, which analyzes pricing, so companies can compare and contrast the cost of care.
Today, the HTA's membership has doubled in size and has been influential in affirming the fee for value over the fee for service model of healthcare. The group has three tests ongoing in Dallas, Phoenix and Chicago where they are working with medical providers to make payment based on patient outcomes rather than traditional flat rates for services.
The collective power in such alliances can significantly improve what the Institute for Healthcare Improvement calls the "Triple Aim":
Improving the patient experience of care (including quality and satisfaction)
Improving the health of populations; and
Reducing the per capita cost of health care.
The next key goal for HTA is to reduce things like heart attacks and strokes through preventive care, giving employers of all sizes insight into what's next in employee population health management.
Achieving the Trip Aim with an On-Site Clinic
While the majority of employers may not be able to form, or join a mammoth-sized healthcare alliance, a growing trend among self-funded employers is the implementation of an on-site or near-site clinic.
On-site clinics have long provided benefits to self-funded employers. Since the early 20th century, on-site clinics have provided employees with immediate access to care and significant health care savings for the employer.
Today, when employers are asked how they plan to control health benefit cost over the long term, they talk about improving employee health through worksite clinics. Why? Well according to Mercer, 72% of employers offering worksite clinics say that managing employee health risk and chronic conditions are an important objective for the clinic.
Large employers still dominate the worksite clinic scene, but a new model is emerging, empowering mid-sized and even small employers reap the benefits.
Video: Watch an On-Site Clinic in Action
As employers take action to improve employee health and wellness, the 2017 Emerging Trends in Health Care Survey recommends the following for employers who seek to boost employee engagement in health care decision, employee satisfaction with their health care programs and lower long-term costs:
Put employees at the center of your healthcare strategy
Adapt the workplace environment to encourage good health habits
Enhance employees' experience by offering more choice with decision support (i.e., health coaching; chronic disease management)
Improve employee engagement by reviewing program structure, vendor partners, and incentive strategy
Expand well-being programs to address financial issues alongside physical, emotional and social
Examine health care benefits in a Total Rewards context
Measure and analyze healthcare data using financial and nonfinancial metrics, and adapt strategies and programs accordingly
The beauty of the on-site or near-site clinic model is that employers are able to offer a best-in-class benefit to employees that in turn benefits them by improving employee health and productivity, reducing healthcare costs, and improving recruiting and retention. Sounds like a win-win-win, right?
While we may not know the full extent of what the Amazon, Berkshire Hathaway and JPMorgan Chase alliance may yield, what is extraordinarily clear is that forward-thinking employers are taking proactive efforts to reduce costs by improving health outcomes. Solutions exist for employers of every size. The key is to create a program with evidence-based products and services centered around the needs of your people and their families.
References
Photo by Sandro Katalina on Unsplash