Share
Looking for ways to reduce healthcare spending in your organization? Here are five ways to begin saving now.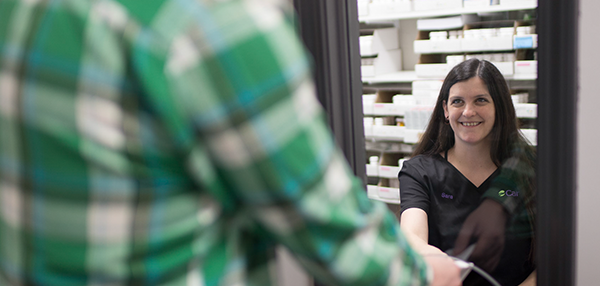 Providing high-quality health insurance benefits is fundamental to attract and keep top talent. But with healthcare costs still on the rise, how can you become more effective in savings while still offering quality benefits? Here are five smart ways to reduce healthcare costs.
1. Benefits Plan & Design
The way benefits are designed can make or break your healthcare savings strategy. To help keep costs in check, more employers are requiring employees to share in costs.
How much more? Consider this: Four-fifths of covered workers were enrolled in health plans with annual deductibles, and those deductibles have grown 67 percent since 2010.
Employers experience significant benefits utilizing HSAs as well. Employees are 3x as likely to choose a less expensive healthcare option and 20% more likely to comply with treatment regimen with an HSA in play. With such outcomes, it's no surprise why HSAs are a great solution to tackling healthcare costs.
2. Wellness Programs
Nearly two-thirds of employers are incorporating wellness programs into their healthcare strategy. But it's not enough to hang a couple of posters and provide a basket of healthy snacks. Relevant and engaging wellness programs do three key things:
Empower employees through education
Engage employees to achieve goals together through social wellness
Encourage a corporate culture of wellness
Some of the most innovative wellness programs are incorporating technology to achieve the right balance of community, accountability, and personalized goal setting. Paired with this kind of measurability, wellness programs could bring significant savings. According to the Rand Corporation, for every dollar spent brings a return of investment of $1.50.
3. Chronic Disease Management
If you want see significant savings fast, then you need to go beyond prevention-based wellness programs. Tackling the top chronic diseases affecting your employee population and focusing on intervention is a smart way to get the most return on your wellness investment.
Wellness programs that target chronic diseases save $3.80 on the dollar. You can begin by offering employees a personal health assessment. Individual reporting from this type of assessment will inform employees where they are and where they need to be. Likewise, aggregate reporting will equip you with the knowledge you need to know where to focus your efforts.
4. Direct Primary Care
To really flex your wellness strategy muscle, consider an on-site or near-site employer clinic. Two-thirds of employers offering an on-site or near-site clinic expect to expand or enhance services by 2018 – and it's no wonder why. For a fixed monthly cost, employer-sponsored clinics offer accessible and affordable care to employees and their families, depending on your plan.
Imagine employees having easy access to primary care – no more being rushed through appointments or long wait times. With easy access to generic prescriptions, employees can leave their prescription the same day they see their physician. Once a cost-savings strategy utilized by the most elite employers, today's clinic models enable small- and mid-size businesses to experience the benefits with mutli-employer clinics

5. Incentives
Embolden your wellness strategy with incentives. According to a recent survey from Fidelity Investments and the National Business Group on Health, nearly 90% of employers offer incentives to employees who work toward getting healthier – up from 57% of companies in 2009. Employers are increasingly implementing incentives to influence and reward positive choices and/or penalize negative choices.
Consider the City of Houston: City employees must complete three tasks in order to avoid $25 monthly payroll surcharge: fill out a health-risk assessment, take a biometric screening, and either talk to a health coach, sign-up for a program like Weight Watchers, or get a screening such as a mammogram. The result? 90% of employees have completed three of the tasks or more.
Have you recently implemented any of these strategies? What was the result? How do you plan to strengthen your wellness strategy?