Share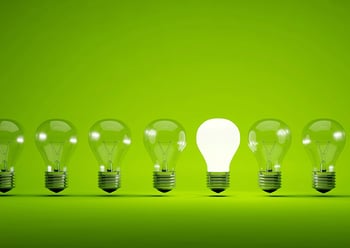 From the Walt Disney Co. and American Express to Toyota and General Mills, large companies have long been reaping the benefits of employee health clinics. And now, the public sector is understanding the value of bringing the doctor to work like never before.
As municipalities try to address the cost of care and better manage taxpayer money, officials are finding on-site clinics as a proven solution to reducing the cost without compromising care.
Many cities and school districts, for example, have opened clinics that provide everything from checkups and flu shots to comprehensive chronic disease management. Even select medications, primarily generic, are free to employees who visit the clinic rather than the primary care physician paid through traditional coverage. The result? Fewer long-term health problems and reduced costs for the employer and employee.
How it Works
Many local governments and school districts self-fund healthcare costs, which means health saving strategies directly impact their bottom line. In most cases, an employer contracts with a company like CareATC to set up and run an operational health clinic exclusively for employees and, in the majority of cases, their eligible dependents.
Video: How Hernando County Employees Benefit from a Near-Site Clinic
By offering a convenient location to access care with no deductible or co-pay, minimal waiting time, and medication dispensed on-site, employees and their families have access to care unparalleled in today's costly and overburdened health system. Because employee health clinic doctors are able to spend more time with patients, an employee may come in with a sore throat, and through a routine check, can discover that they may have hypertension. An employee can leave completing the necessary tests or blood work and generic prescription drugs the same day and without charge. Utilization is completely voluntary and all visits with wellness center staff are completely confidential and not shared with the employer.
Employees still have access to primary care providers, specialist, hospitals, and outpatient facilities through the medical plan – though, depending on scope of services available, the employee health clinic can serve as a one-stop shop for employees and their families.
Reducing Costs by Improving Health
By eliminating the most common barriers to care and incorporating holistic wellness programs, public sector employers are seeing reduced claims and therefore increased savings. One such organization turned to CareATC to implement a shared-site clinic with another nearby entity. As a self-funded municipality with 528 total plan members, the program yielded great success. In the first two years of operation, the program achieved 88% engagement of high-risk individuals, and a 27% reduction in emergency room visit costs. Partnering with CareATC, the municipality achieved optimal clinic utilization and were provided with customizable, scalable solutions that laid the groundwork for success.
Case Study: Municipality Achieves 88% Engagement of High-Risk Population
One way CareATC encourages clinic utilization is by focusing on disease management programs supported by dedicated resources at employee health clinics. Here comes a knowledge bomb: while lifestyle programs (such as weight loss programs) are essential in any wellness program, disease management offers the largest return on investment in the short term. For this reason, it's no surprise why employers – public and private – focus on addressing this most immediate need.
Disease management programs include those that comprehensively address heart disease, diabetes, emphysema and results in the eventual intervention of heart attack, amputation, and pneumonia respectively. In a Rand study, 13% of the employee population who participated in disease management programs accounted for 87% of employer healthcare cost savings! Further, every dollar invested in disease management programs, a return of $3.80 resulted compared to $0.50 for lifestyle management. Participation is largely encouraged by incentives and even adopted to avoid penalties.
Many municipalities are struggling to provide competitive benefit packages to their employees, and declining access to quality care isn't making it any easier. With an estimated shortage of 20,000 primary care physicians by 2020, these same municipalities are looking beyond traditional heath plan design in order to increase value and lower costs.
In addition, on-site clinics provide an excellent recruitment and retention tool for public sector employers who can not match the wages paid by private sector employers. By adding a highly valuable benefit such as no-cost primary cary, municipalities become more attractive options for prospective employees.
Bottom Line
What was once privilege to large private sector employers, on-site health clinics are fast becoming a savings and wellness strategy for public sector employers. Nearly 40 percent of employers with on-site clinics in place now plan to expand their facilities beyond primary care to include face-to-face wellness and well-being coaching programs, and employers – public and private – have a prime opportunity to reduce costs by improving employee health.