Share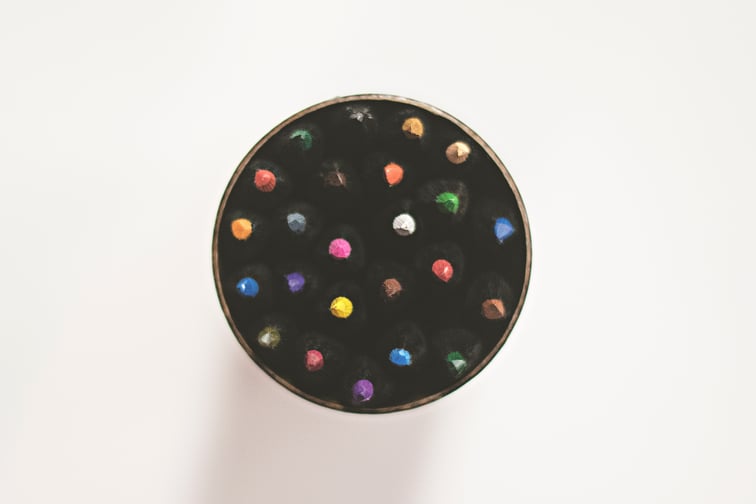 Think you're too small to benefit from an employer-sponsored clinic? Think again. A new model is emerging, empowering small and mid-sized businesses to reap the benefits of direct primary care.
Costs Rising, Access Declining
PwC projects 2017 medical costs will continue to rise at the same rate as 2016 - a 6.5% growth rate. At this rate, estimates suggest that total per employee per year (PEPY) costs are expected to rise to nearly $13,000 in 2017. If we break out the share of employer health benefit costs, we find that some healthcare components contribute more than others.
Roughly half of employer health costs are from hospital inpatient and outpatient spending - and prescription drug share is increasing. Nearly 9 in 10 employers (87%) identify rising pharmacy costs as their top priority over the next three years. Couple these concerns with an expected shortage of up to 30,000 primary care physicians by 2025 and you can see how access to quality medical care is on the decline.
How Shared Clinics Work
Forward-thinking organizations seeking ways to improve employee health and lower costs have found employer-sponsored clinics to be a highly effective solution. Watch how one company in Grand Rapids, Michigan is improving employee health and their bottom-line:
Now small and mid-sized employers are working together to bring the same great benefits to employees and their families. As the name suggests, shared clinics are typically anchored by 1 to 4 mid-sized employers and shared with smaller employers. By splitting the start-up and operating costs, mid-sized employers are able to offer the same convenient and cost-saving access to primary care at a significantly reduced cost.
5 Benefits of Shared Clinics
From municipalities to professional service firms, the shared clinic model is empowering employers large and small to reduce healthcare costs by improving employee health. Here are five benefits of a shared clinic:
1) Provide Convenient Access to Comprehensive Primary Care
By offering a convenient location to access care with no deductible or co-pay, minimal waiting time, and medication dispensed on-site, employees and their families have access to care unparalleled in today's costly and overburdened health system. Since employee health clinic doctors are able to spend more time with patients, employee can get the care they need when they need it most.
2) Reduce Plan Costs
Employees still have access to primary care providers, specialist, hospitals, and outpatient facilities through the medical plan – though, depending on scope of services available, the employee health clinic can serve as a one-stop shop for employees and their families. The result is reduced plan costs and great savings for you and your employees.
3) Amplify Workplace Wellness Initiatives
It's no secret that healthy employees are the most productive and engaged. In fact, companies with engaged employee are over 20% more profitable than their competitors. Unfortunately, unhealthy employees are strongly affecting employers' increasing healthcare expenditure, costing employers in both direct and indirect (such as missed days at work) costs. In fact, productivity losses linked to employees who miss work cost employers $225.8 billion, or $1,685 per employee, each year. A shared clinic can amplify your wellness initiatives by providing real-time access to personal health assessments, lab tests, and medicinal support needed to achieve goals.
4) Centralize Chronic Disease Management
An evidence-based chronic disease management program anchored by a shared clinic can result in greater compliance and risk reduction of catastrophic costs. By tackling the low-hanging fruit of chronic disease, employers can save in the short-term. In fact, for every dollar spent in chronic disease management, $3.80 is saved. Even just a 1% reduction in excess weight and high blood pressure, glucose and cholesterol levels has been shown to save $83 to $103 annually in medical costs per person.
5) Access to Aggregate Data
Some of the most robust programs incorporate solutions across a comprehensive care continuum. For starters, employers are incorporating personal health assessments, equipping employees with the information they need to know where they are and find out where they need to be. But it shouldn't stop here — knowledge should come with action. Understanding this principle, many organizations are finding positive outcomes in paving a clear path to health with a well-defined wellness ecosystem. With a shared clinic, you can obtain aggregate data to determine the health of your population and determine the best short and longer-term initiatives that will best support healthy outcomes.
Three Steps to Shared Clinic Success
First, explore the option of becoming self-funded if you haven't already. Self-funded employers have vested interest and direct influence in helping to reduce health care costs by improving employee health.
Second, assess and analyze which chronic conditions are most affecting your employee population. This information will help you begin to realize the potential savings you can reap from having a dedicated worksite clinic that not only provide quality primary care, but help employees manage chronic disease.
Finally, connect with a third party vendor. According to Towers Watson, 64% of employers with an on-site clinic contract the work to a vendor. An expert can help you determine if the population of your covered employees and their families warrant a dedicated near-site clinic or if joining an existing shared clinic is right for you.
Does a near-site or multi-employer model seem like a good fit for you? Then it's time to take action. Whether you want to be an anchor employer or if you'd like to explore the opportunity to join a shared clinic, let an expert help you make the right call.
---