Share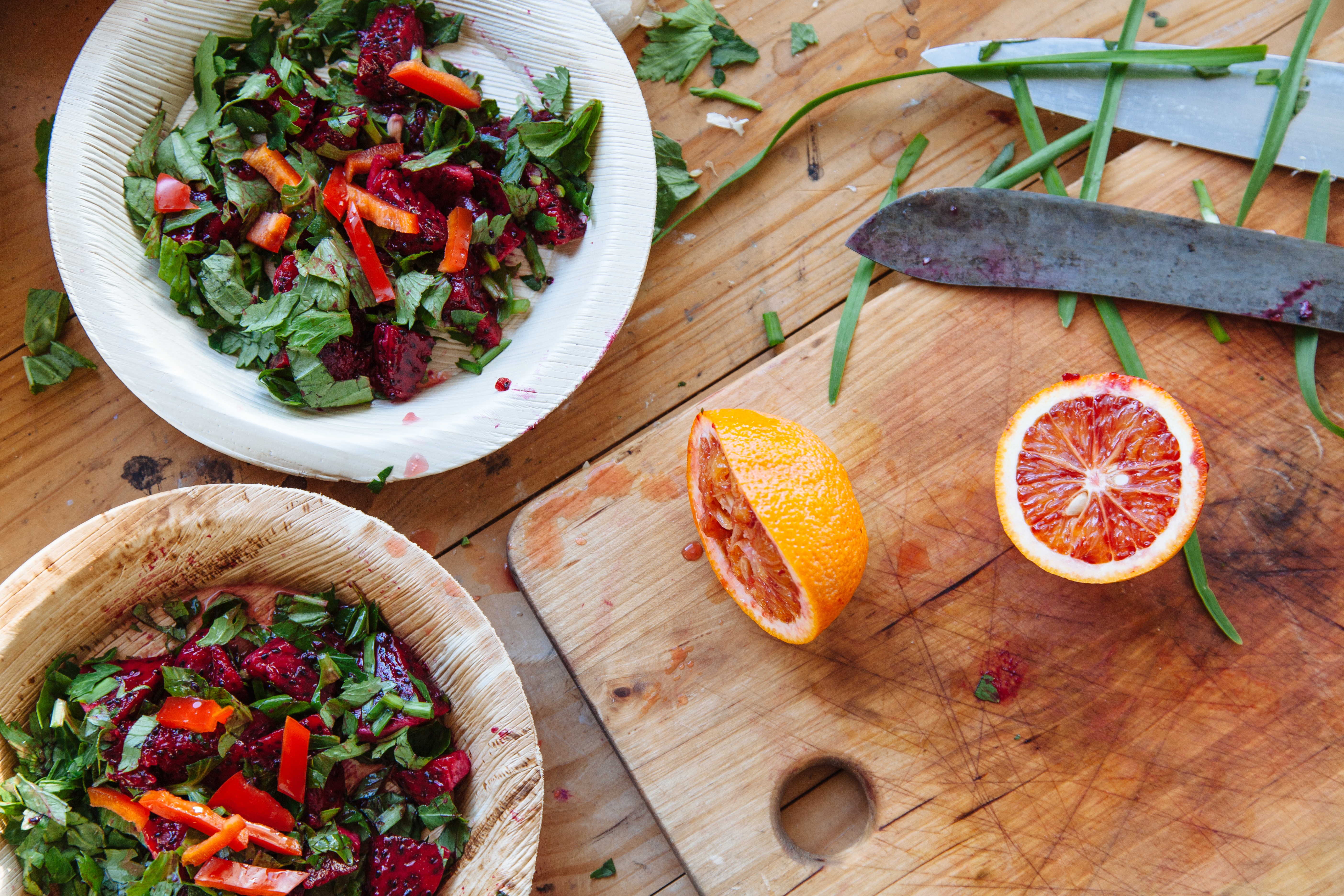 Indulge a little too much this holiday season? You aren't alone, it happens to the best of us. The plethora of decadent desserts and holiday treats are hard to resist. This salad is a great way to get back on the right track and jumpstart the New Year in better health!
Salad ingredients:
3 cups finely-chopped kale leaves, stems removed
2 cups finely-chopped broccoli florets
2 cups roughly chopped Brussels sprouts
2 cups finely-chopped red cabbage
1 cup shredded carrots
½ cup slivered almonds
1 tablespoon sunflower seeds
1 avocado, diced
Dressing
3/4 cup olive oil
1 cup lemon juice
2 tablespoons freshly grated ginger
2 tablespoons Dijon
Instructions
1. Chop all of the veggies finely by hand or with a food processor and mix all the vegetables together in a large bowl.
2. Add in slivered almonds, sunflower seeds, and avocado to the bowl
3. In a small bowl, whisk together dressing ingredients. Save the dressing and use as needed or drizzle over the top of all the salad and massage into the vegetables.